School Uniform Information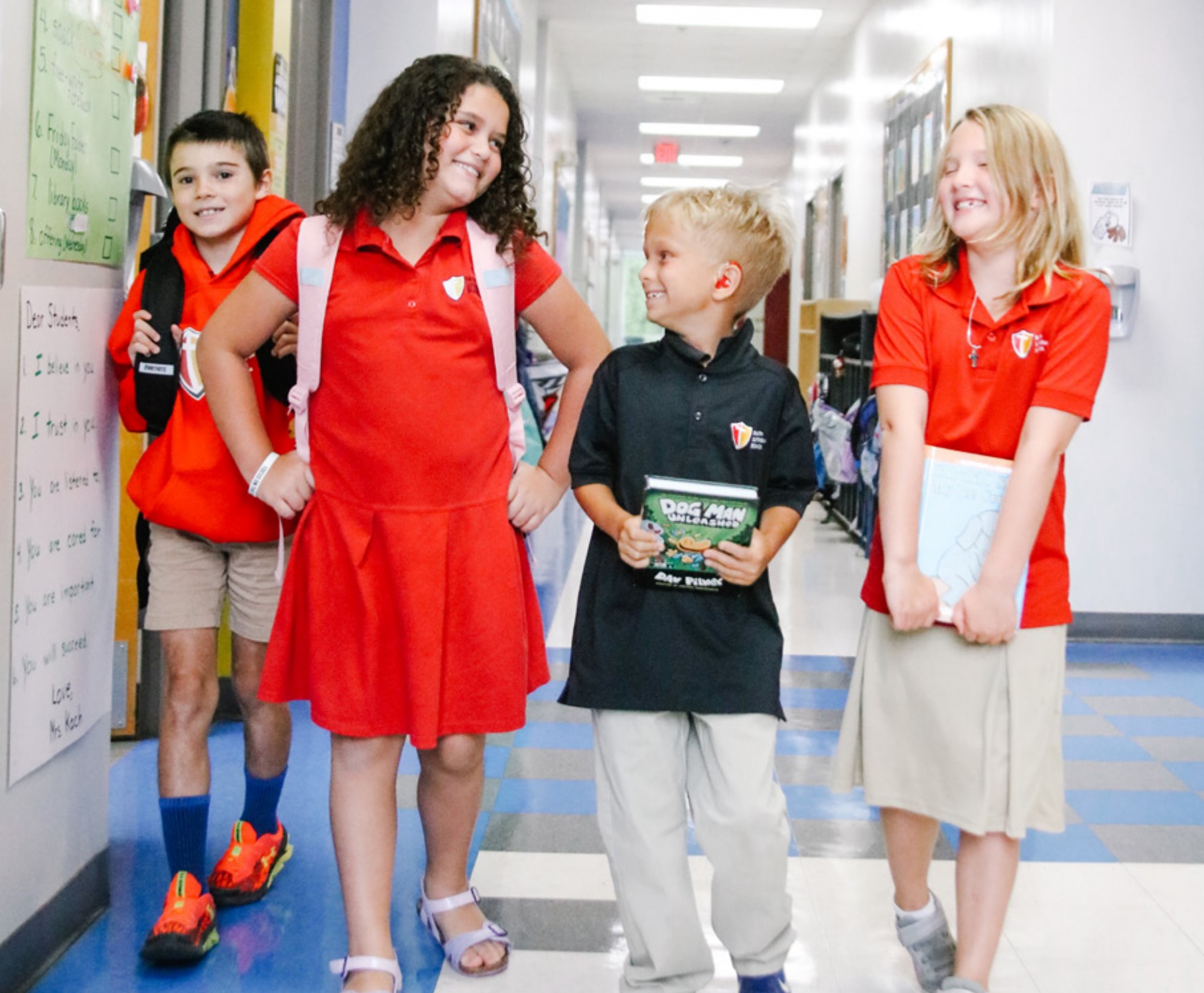 A dress code fosters a sense of pride, self-respect, and a better atmosphere for learning. Parents can be very instrumental in helping children look their best and in being considerate of how their appearance affects others.
The standardized policy for grades Kindergarten through 8th grade has been designed to help parents and students maintain a neat appearance school-wide. Students in the ECE classes should wear age-appropriate clothing.
Uniform clothing may be purchased either from The Uniform Source, Parker Uniforms, Lands' End Uniforms or through the PTL Used Uniform Closet.